Latest Inspiration with Coffee Blog Posts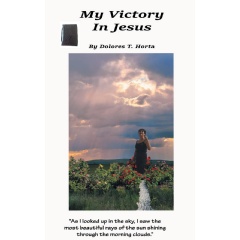 Originally Published Delve into the awe-inspiring memoir of Dolores T. Horta as she shares her profound journey towards discovering God's love and fulfilling His promises. Through unwavering faith and devotion, Horta's ministry has touched countless lives, inspiring...
read more
As cast and crew members prepare for Lantern Beach's first annual Christmas play, catastrophe strikes.
Abby Mendez, the director and brainchild behind the play, never shows up for a dress rehearsal. Threats emerge, and it becomes clear that not everyone on the island feels the Christmas spirit.
With dangerous encounters and ghostly disappearing acts threatening not only the play but also the safety of Lantern Beach residents, former police chief Mac MacArthur and Abby's friend Tali Robinson jump in to help. The stakes rise as the perpetrator continues to haunt Abby's past, torment her present, and threaten her future.
When it seems all hope is nearly lost, can the people of Lantern Beach work together to save the play? Or will this phantom scrooge steal the final act?
read more
A dead man.
EMT Freya Olson has lost her faith, but not her drive to save those who need her help. When the past that her family left behind after her mother's death shows up in Benson, Freya lands on the target list as well. But things aren't what they seem, and Freya's loyalty will be pushed to the limit.
A disgraced cop hiding a dangerous secret.
Police Detective Lucas Westbrook has served his whole career under the shadow of his mother's betrayal. Only his faith keeps him from crossing the line or becoming the cop everyone assumes he is. This time there's no escaping the connection between his deepest pain and the case on his desk.
Caught in a tangled web between friend and foe, Lucas will protect Freya. For as long as it takes to close the case—and find out what could be between them.
read more
Can a secret miracle give this wounded veteran a second chance at love?
Chris Bell's world was shattered when the woman he loved suddenly left him. Now a serious injury is cutting his military career short, and sending him home to Trinity Falls years before he expected. Determined to build a life for himself and his service dog in the small town where he grew up, the last person Chris expects to see is Grace Cassidy.
Grace has always had a crush on her cousin's achingly gorgeous best friend. Two years ago, he made her dreams come true when he let her know he had feelings for her, too. Though he was about return to the military, he gave her an unforgettable whirlwind romance.
He also gave her the greatest miracle she could imagine – one the doctors told her might never happen.
The only problem? Chris absolutely, positively doesn't want children.
Two years have passed since Grace did the only thing she could think of, and ran with her secret miracle. Now, an unexpected Christmas blizzard leaves the three of them snowed in together at a romantic Bed & Breakfast on Trinity Falls Lake. Will the wounded hero and the love of his life grab the second chance at the romance they've both been longing for, and the family baby Izzy deserves?
Trinity Falls Sweet Romance is all about finding family – one clean & wholesome romance at a time.
From a widower discovering he has feelings for his kids' nanny, to a soldier learning about a secret baby, to a single dad falling in love with his child's preschool teacher, you'll lose yourself in these feel-good books celebrating love, family, and the very special small-town community of Trinity Falls.
read more
A missing woman.
Cut loose from the CIA after a devastating injury, Ember Hendryx only wants one thing—to live long enough to find her missing sister. The clock is running down. She's got the skills to do this, but she'll need the one thing she can't do for herself if she's going to succeed. With no leads and little idea what her sister was into, this just might take everything she's got. And give her a future she can't even dream of.
An EMT with a choice to make.
Trey Banning got sidelined after he was stabbed a few weeks ago. Now he wants back on the ambulance so he can be who he is: a hero just like his dad. Except all his attempts to get his life on track again get him is social media attention he doesn't want. His reputation is under fire, and for the first time Trey realizes he needs to change the way he lives. Helping Ember has nothing to do with furthering his career, but this side gig with Vanguard could save a life.
When the search for Ember's sister lands them in the middle of a deadly scheme, there's more than just one future on the line. Can they get to the bottom of it before it's too late?
read more
As the Day of Redemption Draws Nearer
In this age of uncertainty, Christians want and need more than ever before to understand what the Bible reveals about the future. As authors Amir Tsarfati and Barry Stagner teach on the end times, their question-and-answer sessions remain a massively popular part of their ministry, demonstrating people's profound hunger to know more about the last days.
In Bible Prophecy: The Essentials, Amir and Barry team up to answer 70 of their most commonly asked questions. Through succinct, Scripture-focused teachings, Amir and Barry address seven foundational themes of Bible prophecy:
Israel

the church

the rapture

the tribulation

the millennium

the Great White Throne judgment

heaven
When studied with wisdom and discernment, God's Word provides all you need to know about what is to come. User-friendly and organized by topic, Amir and Barry's thoughtful and informative question-and-answer book will become your go-to resource as you prayerfully grow in your understanding of Bible prophecy.
read more